Here they are...
Or you can look at     Yarn Bowls.
Agateware with breaking brown.

Experiments in glass and clay.  I call this Re-Imagined Glass.  Made with recycled thrift store glass.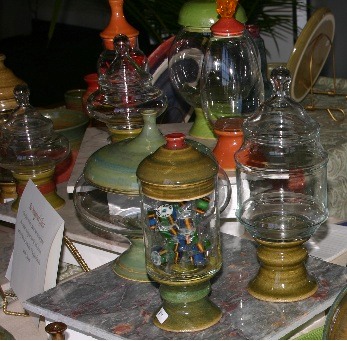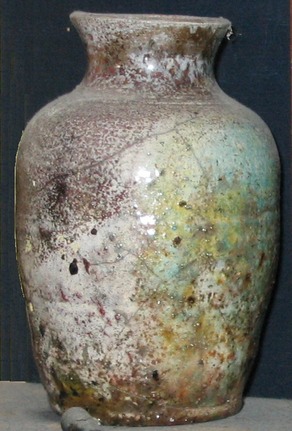 This is a raku type piece that has a copper glaze. You can see both oxidation and reduction of the copper on this.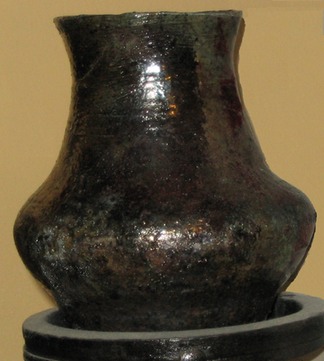 This raku piece is all reduction. Copper, Iron glaze fully reduced. Very iridescent brown copper red.
Some pottery I showed in front of Susan Knecht's Glass Studio at Lowe Mill..
These Urns are from about 10 to 16 inches tall.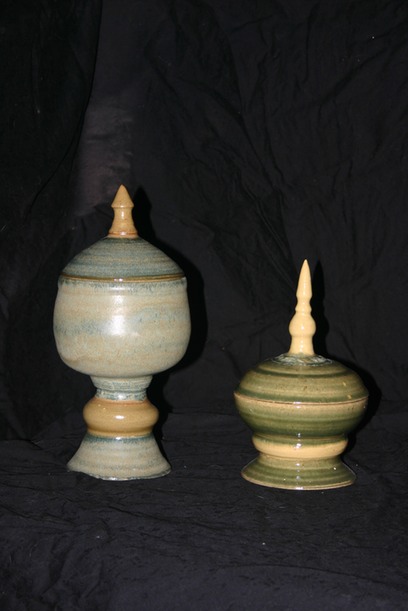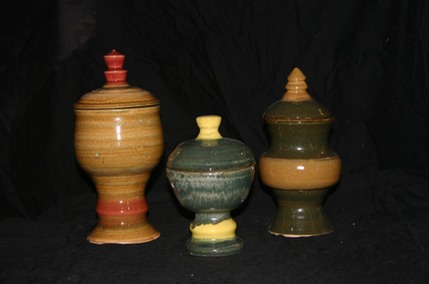 These are small, 2 - 4 inches.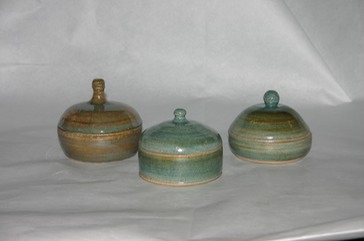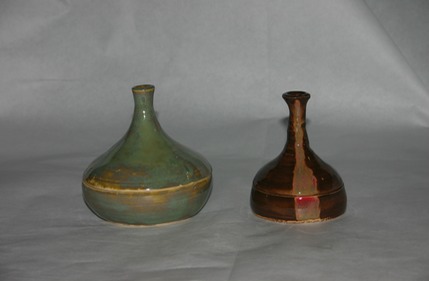 These are images taken of my setup at the artists market at Lowe Mille.